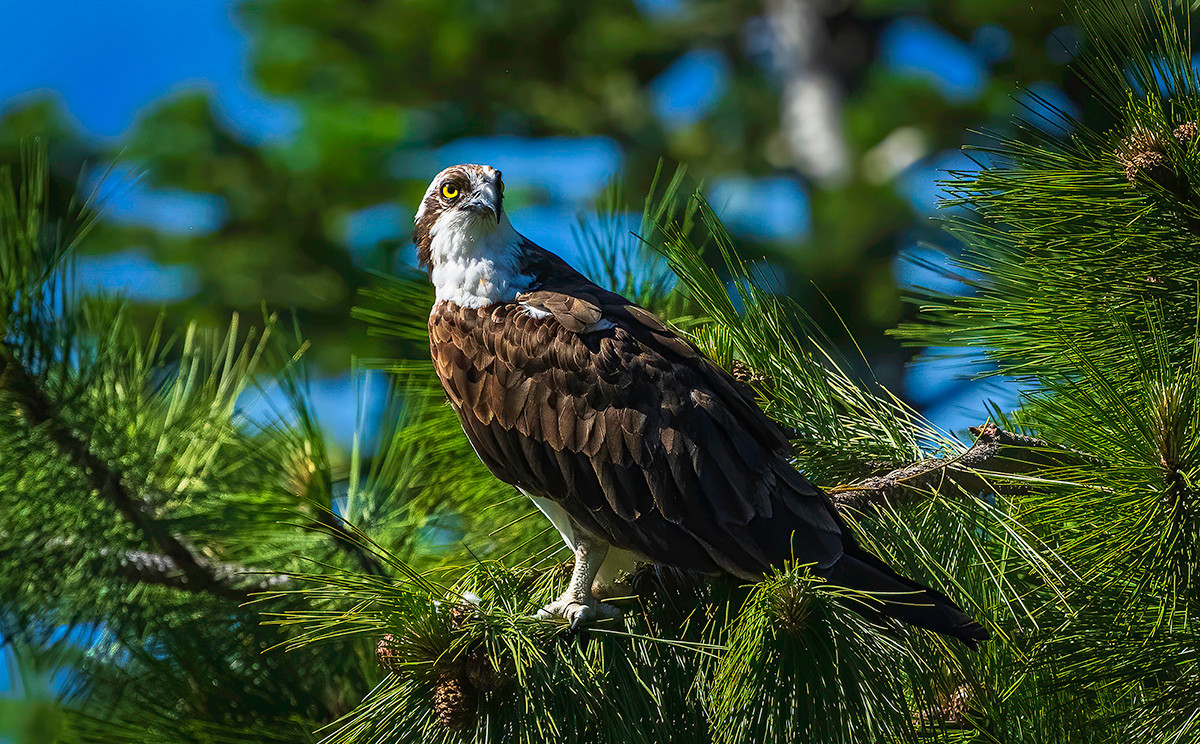 location: strawberry mtn.
season: early summer
backstory: there is something about hanging out with an osprey, or a family of them, that nourishes my spirit.  don't know why.  doesn't really matter.

i love osprey
in busy times with lots of photo ideas to explore, i make time to sit with these raptors year after year. i've spent many hours and multiple days from pre-dawn to post-sunset observing a nest with fledglings and parents going about their day. see nourishment.
i've learned a lot about osprey nature this way.  it's also coincided with learning digital cameras and gathering the gear to properly get the osprey shot. this osprey was 150' away and 70' up in a tree. that's what a 600mm prime lens can do.  it feels like you are sitting on the branch next to it.
this photo represents a culmination of all these aspects i've learned. i know where multiple established pairs and nests are. i know where they fish, and when, several times a day. i've learned their behavior when, perched or hovering, they scan for fish and then instantly dive to clutch a trout in their powerful talons.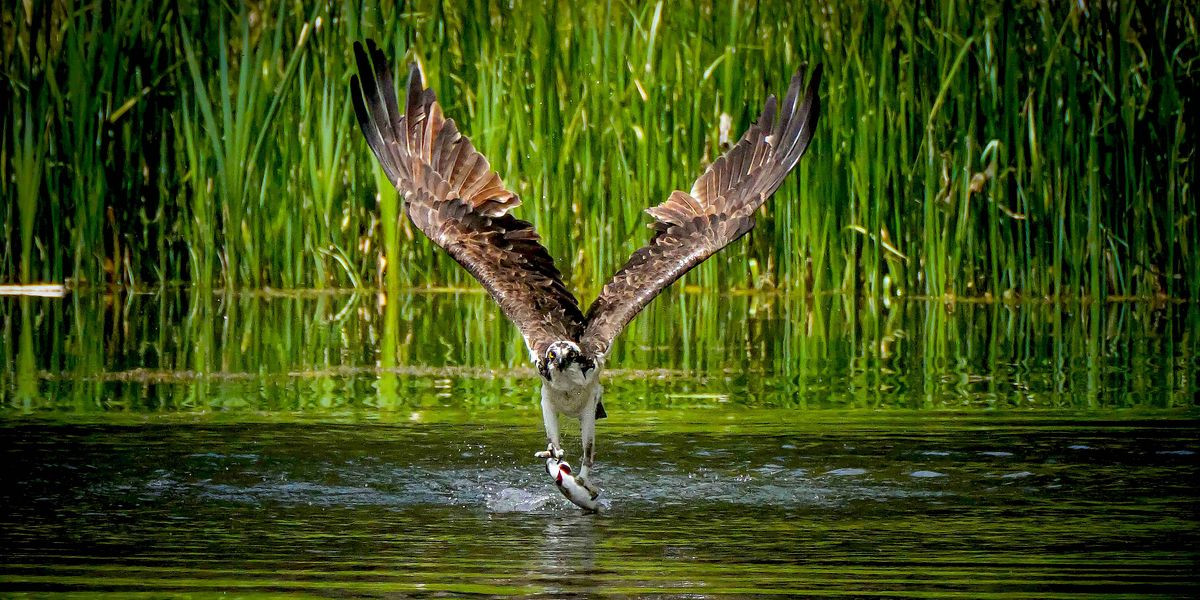 all of these experiences nudged me to buy the quality camera gear that is capable of expressing these moments.  and, then, there is learning how to use it.
my intention with all of these nature photos is to know the subject intimately and express that through camera to framed print. this photo is the result. the digital version is not near the quality of a full size framed print, which you can see in person at my studio/gallery.
in some ways, this is the photo i've wanted to take my whole life. and here it is - osprey nature. i feel like i've arrived at something or somewhere, although i don't know exactly what or where that is.  doesn't matter.
i find myself gazing at this print for long moments daily, thinking silenced.
there is a small voice that says, no need to take anymore photos.
and immediately there are images of coyote, elk, cougar, snow in wildhorse canyon and thunderheads over strawberry mtn. with lightning illuminating the cloud interior.
and then gratitude arises spontaneously.