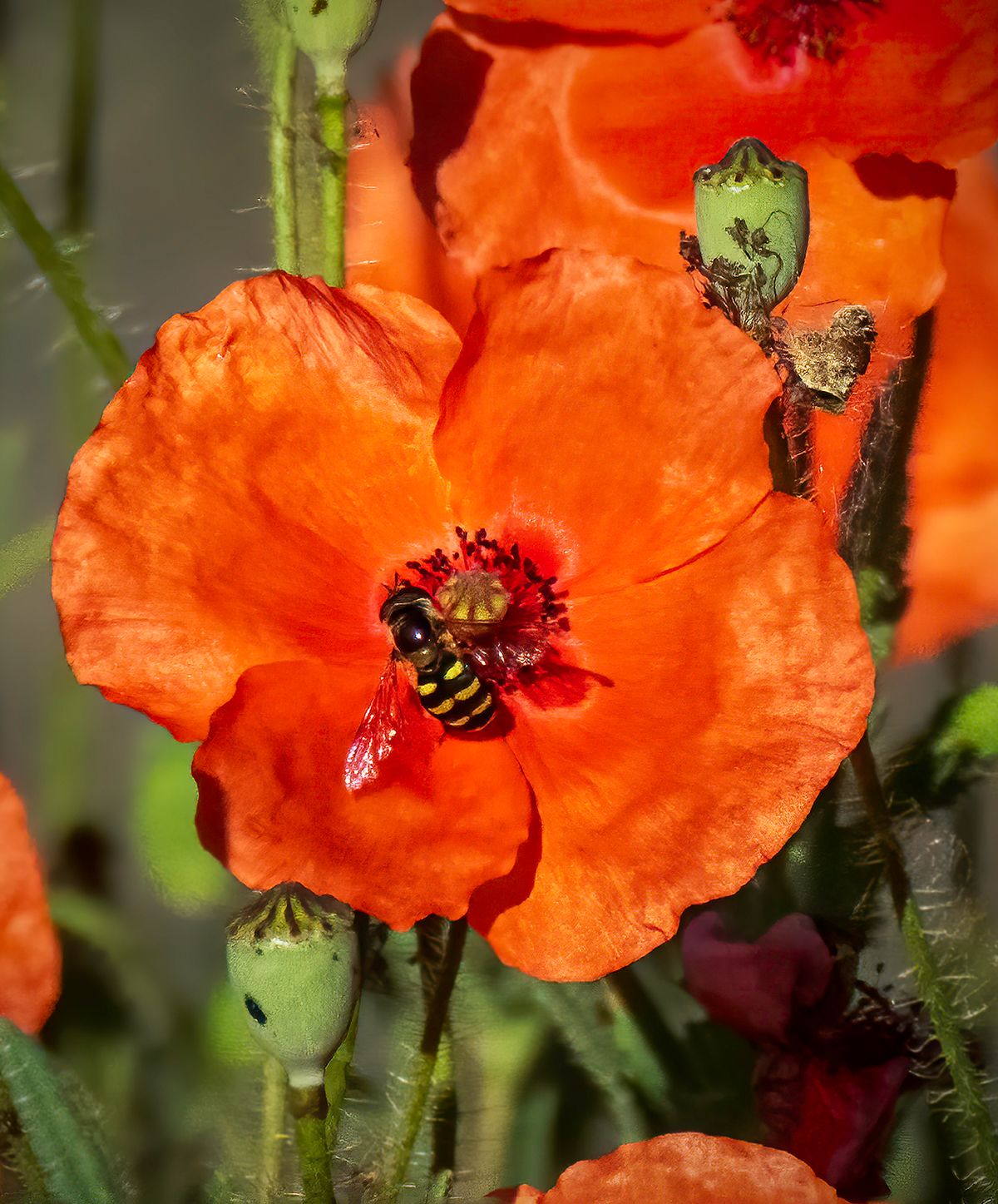 location: mt. vernon
season: summer
backstory: this photo appeared while walking around clyde hollady state park practicing with a new lens. it's interesting how many times a great print comes from practice shots.
a new lens takes some getting used to. it involves a little time to find the right settings and distance. photographers call this the sweet spot. it's the combination of aperature, distance and focal length that consistently gives those sought after crisp, clear photos called 'keepers.'
i like the detail of this bee contrasting against the soft background of green and orange, an interesting combination in high desert country. getting in close allows those colors to dominate when the background is a lot of dry brown.
the pattern of orange from center to outer petals looks like nature's version of a watercolor painting.
reviewing these practice shots later, this one caught my eye, although just barely. i tend toward large panoramic vistas. i made a proof just to see how it would enlarge and it quickly became one of the most noticed on the proofing wall.
this was the first photo that sparked an interest about macro shots of small subjects.
here are a few more macros from this summer: