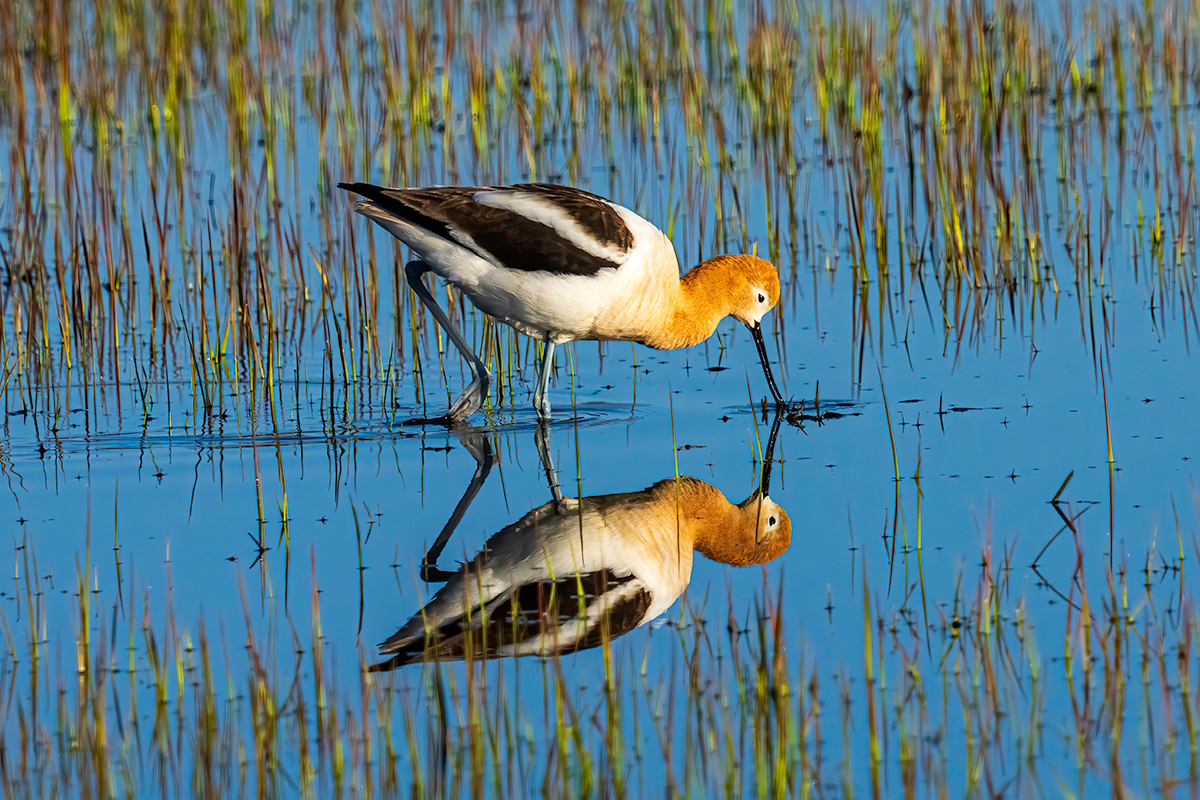 location: harney county
season: spring
backstory:  the high price of gas has kept me closer to home in the last few years. it was time well spent learning macro shots (very close ups) and smaller backyard birds and flowers. this was the first day of a five day journey to frenchglen, hart mountain and summer lake.
with slightly lower gas prices, this spring seemed like a good time to stretch out a little further into the high desert backcountry. on the first day out, i found this colorful avocet on the way to frenchglen at dawn feeding in the low lying pastures south of burns. snowmelt regularly floods this area and migrating spring birds gather in these fields as a rest stop on their long journey.
avocets are a fun bird to watch as their stilt legs move through shallow water, pecking up and down, looking side to side.
on this morning i was following a pair who were occasionally moving together, but not quite enough for a good photo of the two together. it was only after i got home and reviewed photos on a desktop that i saw the beauty in this shot. things are moving pretty fast in the moment and it is easy to miss some subtlety, like the angled lines of legs and the way the blades of grass intersect between water and reflection. this is one of those geometry of nature photos that i enjoy repeatedly looking at as it seems to present more to see over time.
for the next photo of this spring trek, see young bucks at dawn.