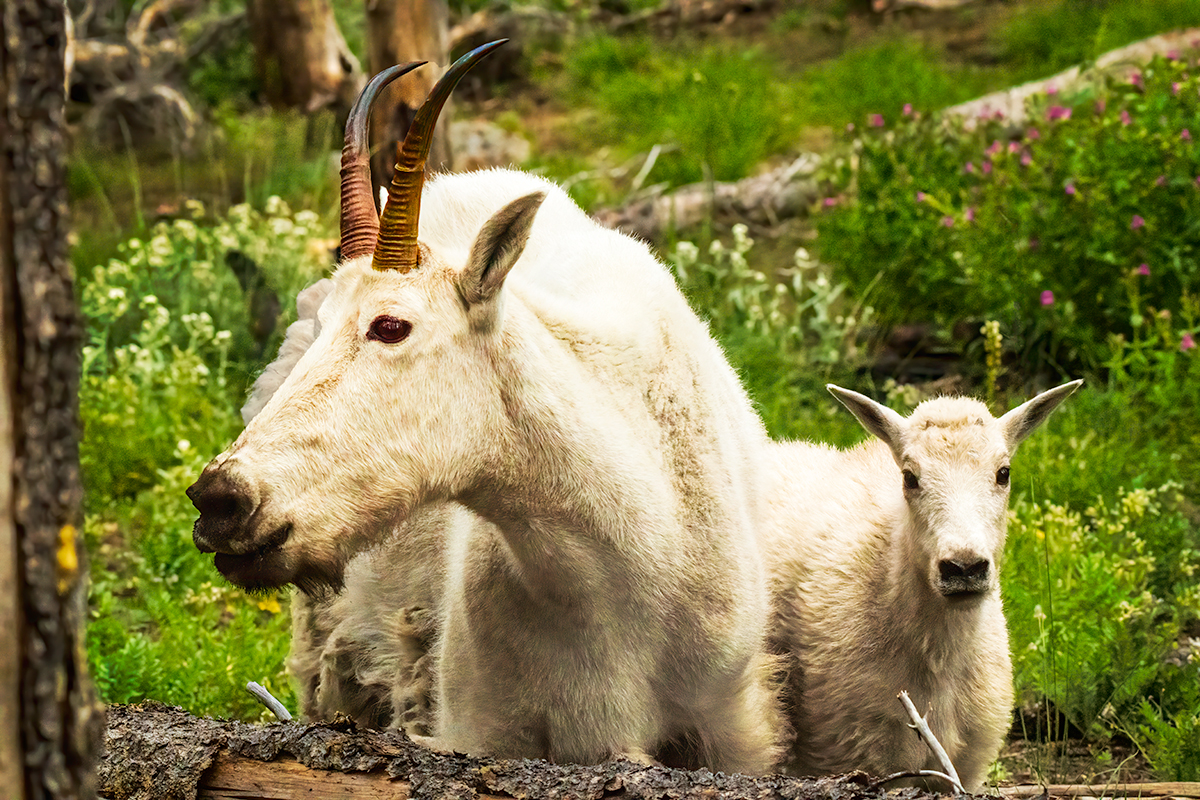 location: high lake
season: early summer
backstory: this is another in a series of mountain goat photos; see: curiosity, winter coat. the encounter with this nanny goat and new kid inspired the blog post: mtn. goat parenting.
one of the joys of spring in the wide open high desert country is seeing newborns: deer, elk, osprey, pronghorn antelope, bear, coyote, big horn sheep and mtn. goats. there is something about the fresh, new faces and frisky playful movement that reflects the exuberant energy of spring. after a long winter, it is a welcome sight.
i literally walked into this shot after a full day hike, mainly shooting wildflowers at 8000'. daylight was fading, clouds were moving in with an approaching storm. i started picking up my pace to beat the storm back to my rig when i walked by this pair feasting on new spring grass about 20' away.
the light wasn't optimal, but who could bypass this opportunity?
i took a handful of shots, pushing my intuitive limit of how soon the storm would break. finally, common sense won out as i reluctantly took off up the 1.5 mile trail back to my rig.
i'm glad i did because the storm hit hard in the last 1/4 mile, sideways blowing rain and wind making it difficult to walk. cresting the ridge, i had to seriously lean into the wind to make headway.
no damage to me or gear. sitting in my dry truck with wind and rain battering the outside, i savored the brief moments hanging out with this nanny and kid.