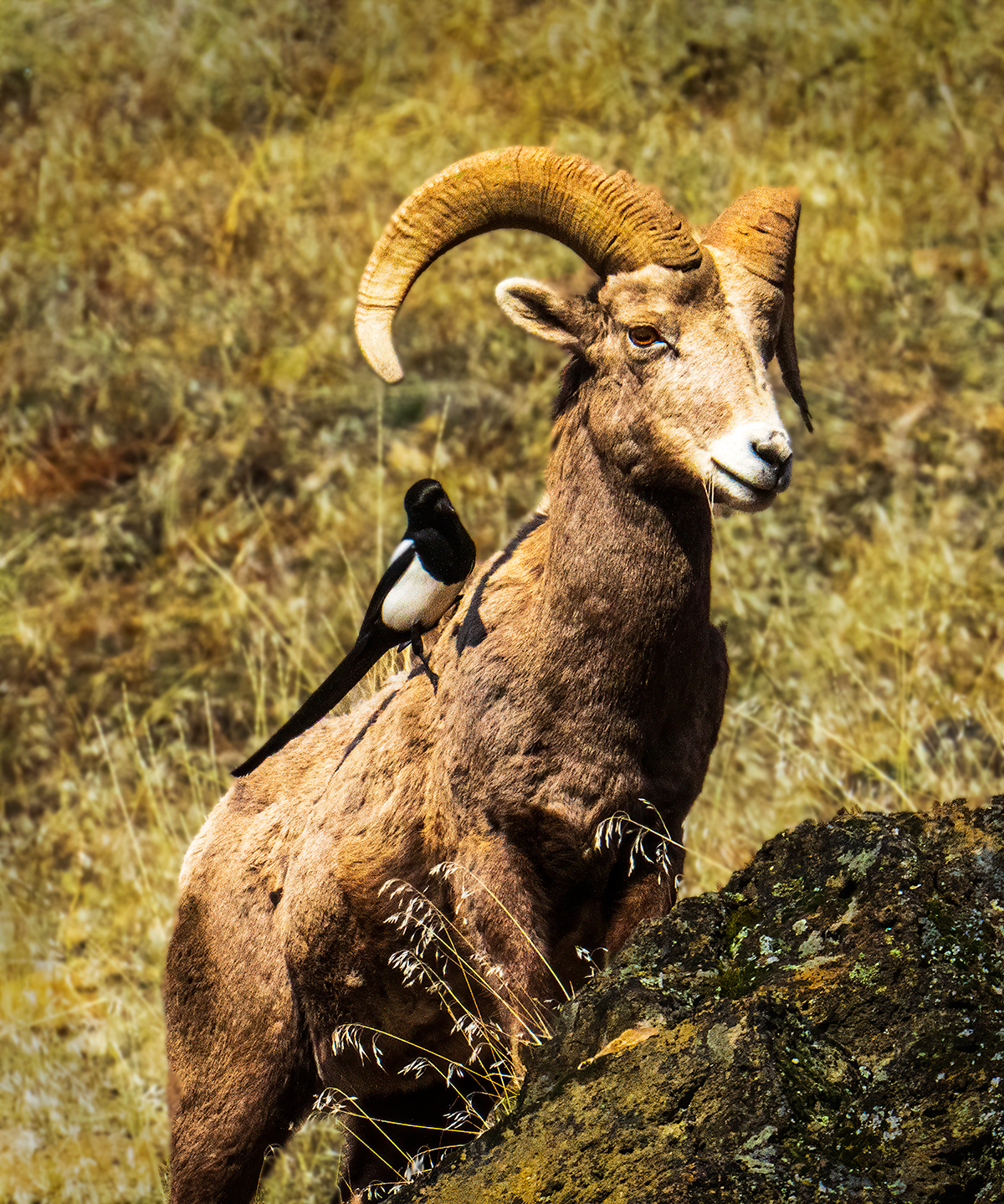 location: black canyon, south fork john day river
season: late winter
backstory: this is another of many examples of patience and persistence in nature photography. 
after learning how to do wildlife photos and getting the right gear, the next step is getting to the right spot at the right time.
raptors got me started: osprey, hawks and eagles. i stumbled into mtn. goats on strawberry mtn. then, i heard about big horn sheep in the aldrich to fields peak mtn. area. they are harder to find, very elusive.
big horn sheep love the steep, rocky canyons that are all but inaccessible to most creatures.  because of the terrain, getting there takes some serious hiking and that's just the starting point. then comes the search. then, the hike back. i've gotten in much better physical condition doing these hikes, about 3 dozen in four years. elusive.
during year three of no sightings, much less photos, i told a friend to be honest: they were pulling my leg, sending the new guy on a wild sheep chase, right? he swore they were there. sure.
this spring a friend mentioned sightings along the south fork john day river south of dayville, halfway to izee. an interesting road if you like to explore off highway.
i went the next day. nothing.
i kept going each week and finally saw a few, no good photos.
on this day,, it all came together. good light. not too far away. this ram even cooperated by posing on a rock showing different profiles.
then, a magpie lands on his shoulder for, maybe, 30 seconds.
okay.
4 years. 40 trips.
totally worth it.
patience and persistence.