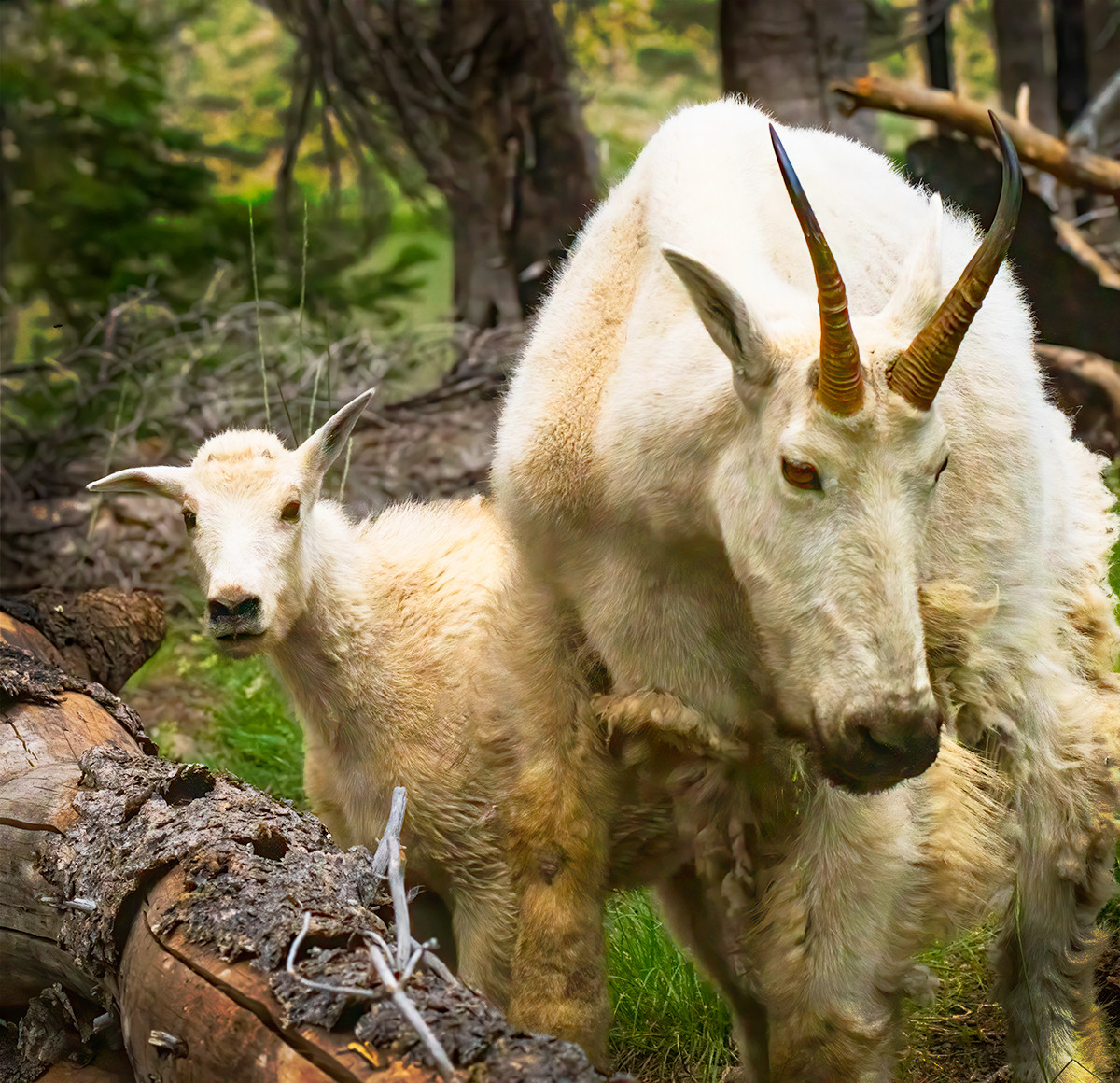 one lovely summer project this year was spending four sundays in july at high lake. it's a regular place for me to hike, ski and photograph. road's end was shot just over the ridge from here.  this year, a very cool, rainy and snowy april thru june delayed wildflowers 4-5 weeks, especially at 8,000'.
rise at 4 am, on the trail at dawn.  home by dark. wildflowers illuminated by dawn light. bees, butterflies and moths flitting around. and, the fragrance.  i don't know where to start with words. as dawn appeared, i sat in high desert alpine meadows filled with dozens of different wildflowers, the scent swirling in the air. it felt like being in temples in the himalayan mtns.
on one trip, heading back to the trailhead, i came across a momma mtn goat and 3 week kid munching grass beside high lake. several herds are resident to the rocky ridges around strawberry mtn.
i've had the pleasure of hanging out with them on several occasions. (there is a meditating with mtn goats series evolving on the proof wall.) sometimes they scatter, sometimes hang out. they can be extremely curious creatures, occasionally walking to within a few feet of humans.
momma was pretty happy munching on some lush grass and wildflowers, seeing me, she want back to it.  baby took off quickly, stopped 50' away and let out one of those wailing pleas: 
momma, come get me!
momma looked up, went back to eating grass. 
if you want me, i'm over here.

kid slowly walks back to join her. resumes munching grass and wildflowers.