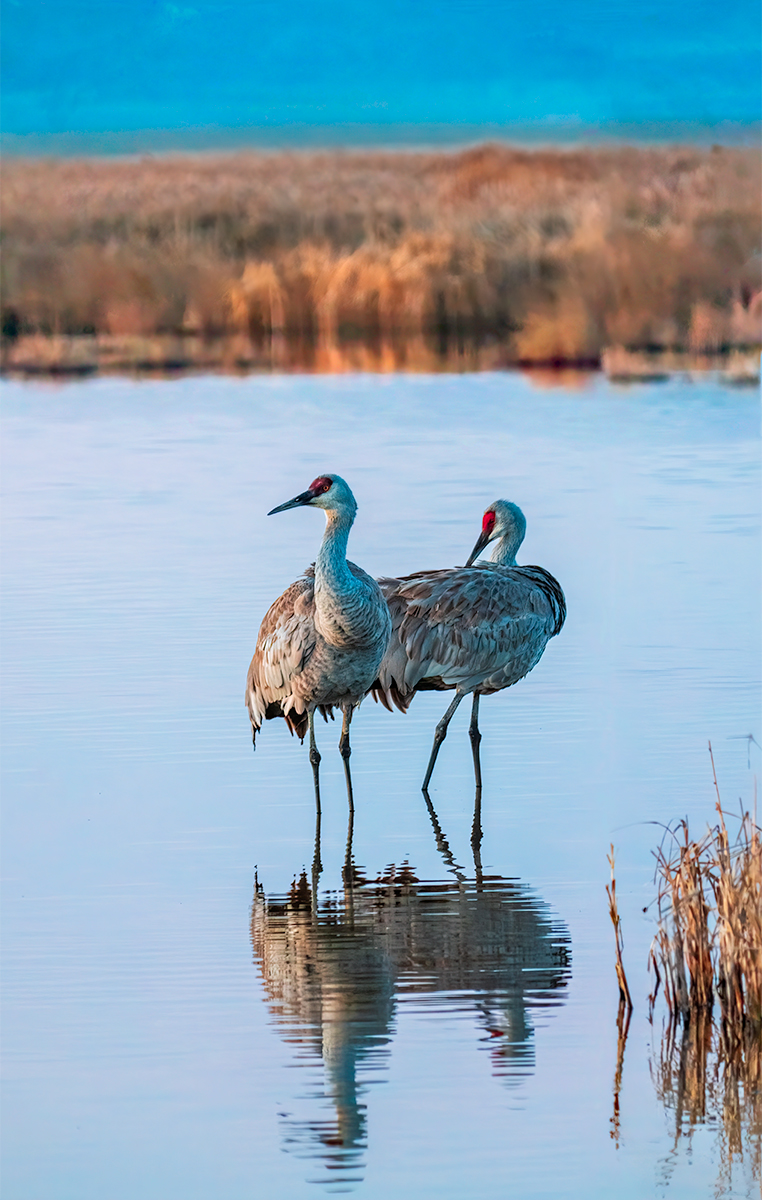 location: summer lake
season: spring
backstory: this is the third photo from a spring trek through high desert country. the first was avocet mirrored, the second was young bucks at dawn.
thinking there might be more water and birds in warner valley toward lakeview, i started that way from hart mountain. it's a beautiful drive heading west, then cresting the ridge and looking out across that large basin.
surprisingly, no water in warner valley, even very little in lake ebert. still looking for a great spring shot, i remembered several friends mentioned summer lake and it was a few hours north and west.
arriving, i was thrilled to see plenty of water and lots of migrating birds, too. after driving 3 days, it was nice to be greeted by the noisy symphony of thousands of birds.
the first day was spent scouting the odfw wildlife refuge, an extensive network of ponds, reservoirs and canals. gravel roads provide good access to water edges where birds tend to gather.
up early-thirty the next morning (see the crepuscular photographer) i rounded a bend to see these two sandhill crane-friends waiting in the pre-dawn light with a look that said:
where've you been?
i set up and took a few test shots. the sun hadn't reached the horizon and the light was dim, although with that lovely blue hue of pre-dawn. wanting better detail, i was waiting for sunrise when my crane friends shot me another look:
what are you waiting for?
i took a few shots, just to satisfy them. and then they took off, just before the growing dawn reached that spot.
i'm glad i took those early shots. this photo expresses so much of what i love about this process: blue hour light, stillness, the gentle curves and lines of form, water's soft reflection and quiet, very quiet before the rising sun encourages activity and noise. the background desert grasslands and blue mountain range further back are the high desert color palette. even the soft, pre-dawn light reflects these sandhill friends in lovely color and detail.
these adventures rarely end up where planned and, most of the time, i don't know if there are any great shots until i get home.  i'm thrilled if there is one; this trip produced three. and while lovely photos are nice, they are just a bonus to the process of being out in nature, wandering the backcountry, witnessing dawn and dusk in this beautiful place where we live.