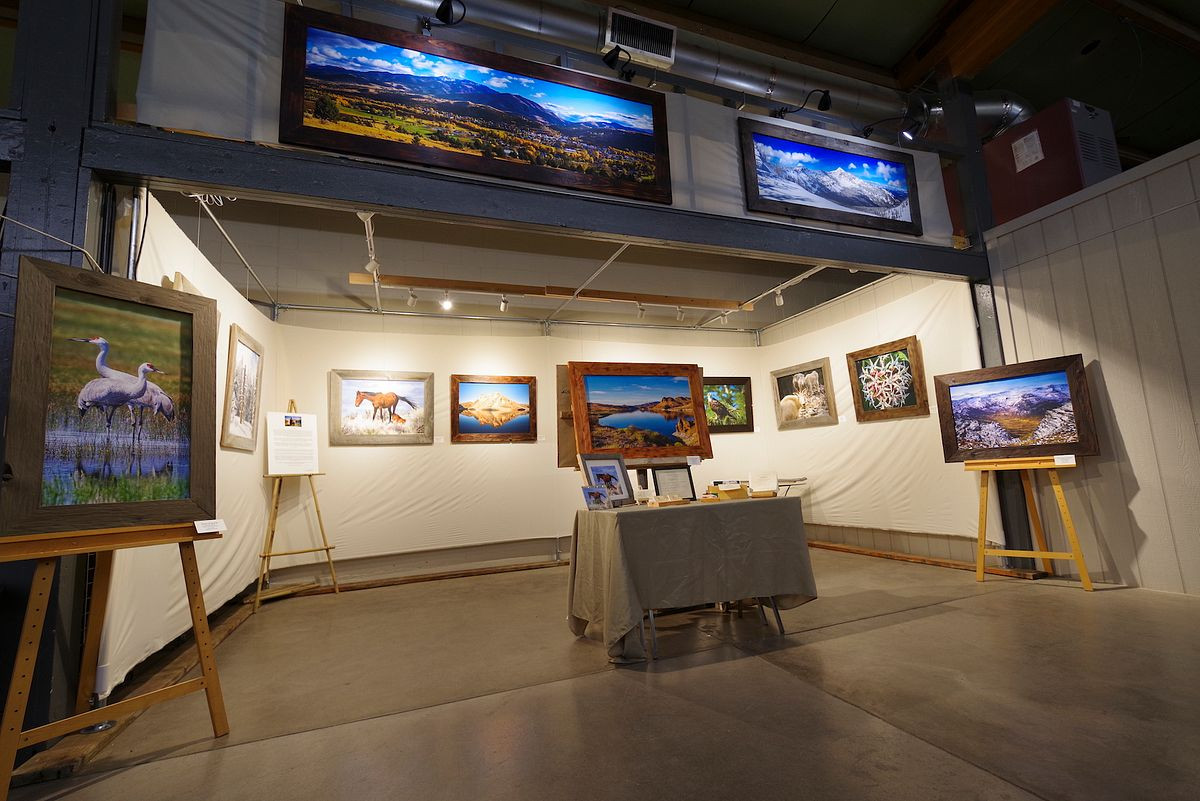 county fair is probably the largest event of the year in our rural area.  grant county covers 4,500 square miles and this gathering brings people together from a wide expanse to reconnect and celebrate our rural, small town life.
this year, i designed and built a booth to display 14 custom framed photos from my portfolio of 46. lighting is a priority to properly show the quality of each print.  after several design changes, it ended up as a freestanding frame with crosspieces made from 1 3/8 top rail fence post with muslin stretched between the posts for a backdrop. basically, a wall tent frame with a false ceiling for gallery lights.
90 hours over 15 days included building, fair days and un-building. i set up a camera to take time lapse photos (every 9 secs) and edited those down to 3 minutes. here is the time lapse video link.
this was the first large show i've done here. a big percentage of the county's 7,000 people visits and/or participates.  it takes a lot of people to make this happen, coordinated by the fairgrounds staff. several groups of volunteers dedicate much time and work to remodel structures and set up for animals, booths, vendors, rodeos, concerts, parades and 4H activities. there are also boards of directors and committees who plan and organize throughout the year to be ready for this two week event.
it takes a village, and when it comes to fair week, it feels like a village.
this reminds me of why i moved here and fell in love with this place (see i love this place). there is a sense of community here that i haven't felt in large, urban areas. it's an asset that doesn't show up on spreadsheets or on a quick, 65 mile per hour drive through the county on a highway.
people here know me for my practice of chinese medicine; this was my debut as artist. i learned a lot about art and the creative process from people's feedback.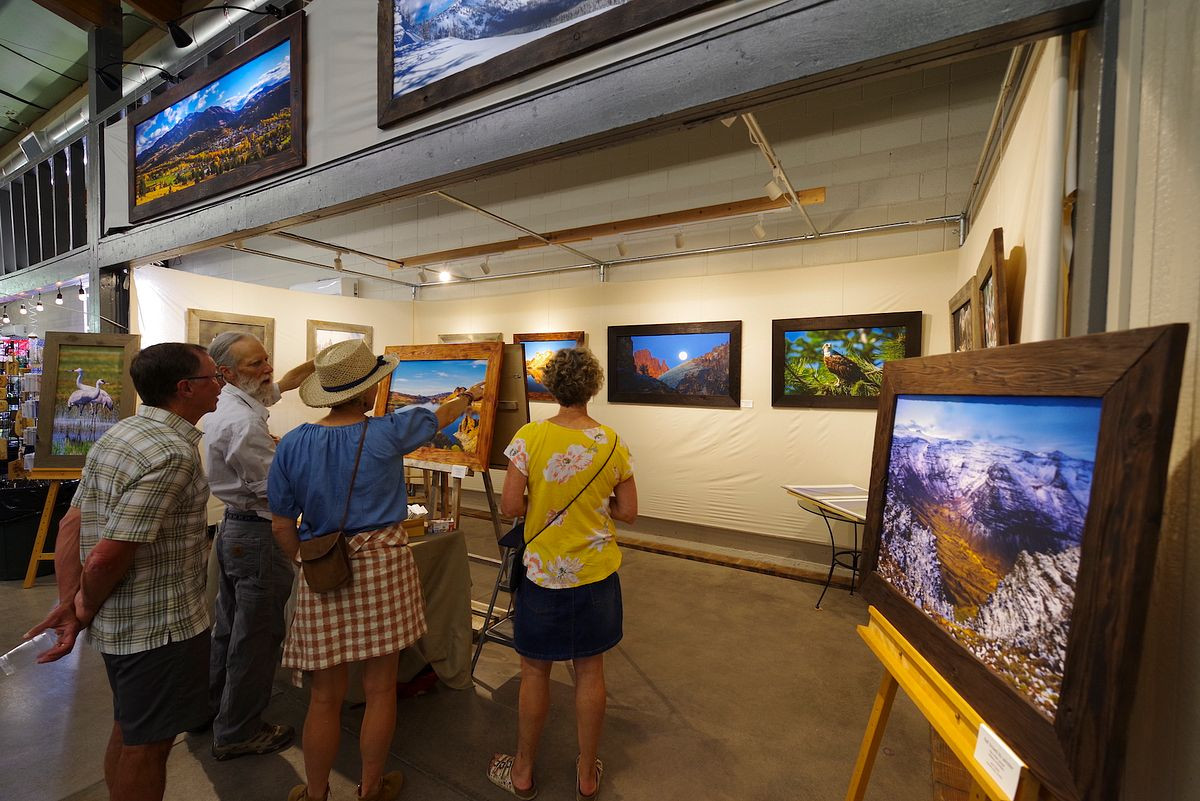 the most common conversation started like this:
viewer: your work is amazing (beautiful, awesome, inspiring, etc.)
me: thank you, yes. we live in an amazing (beautiful, awesome, inspiring, etc.) place. it's easy when we live in a place like this.
and then the conversation expands into their/our experiences of this amazing (beautiful, awesome, inspiring, etc.) place.
over the four days of this, it seemed these stories, memories, history, became a part of each photo, people adding details and context, filling out the image with more depth. the photos, art, can be a starting point for this further conversation/connection with nature.
a native pauite couple from burns saw a photo of the steens and talked about how important those mountains are to their community and spiritual life. it reminded me that these places are more than just a stop on a tour of eastern oregon, they are a vital aspect of belonging to a place.
interactions with kids was a highlight for me. as i was building, several 8 year olds offered to help. one 4H girl commented on how nice the booth looked compared to the other booths, like i actually put some effort into it. several kids spoke at length about how much they love doing art and made some very astute comments that told me they had an artist's eye. and they weren't afraid to talk art with an adult. all very inspiring to see and hear.
one older teen was a little shy and mainly looked around rather intently. she walked away and then turned, made direct eye contact and said, i love your art. and then, walked away. with moments like these, the hours of planning, work complications, etc. seem to disappear.  even before i got everything home and unpacked, i started designing a bigger booth for next year.
i came away from this fair experience inspired to continue growing this artistic/creative process. it's clear to me how art is a way we can communicate and come together. we can share our experiences and find common ground and interests. with my photographic style and focus on nature, we can appreciate this beautiful place we call home.

thanks for being a part of it.