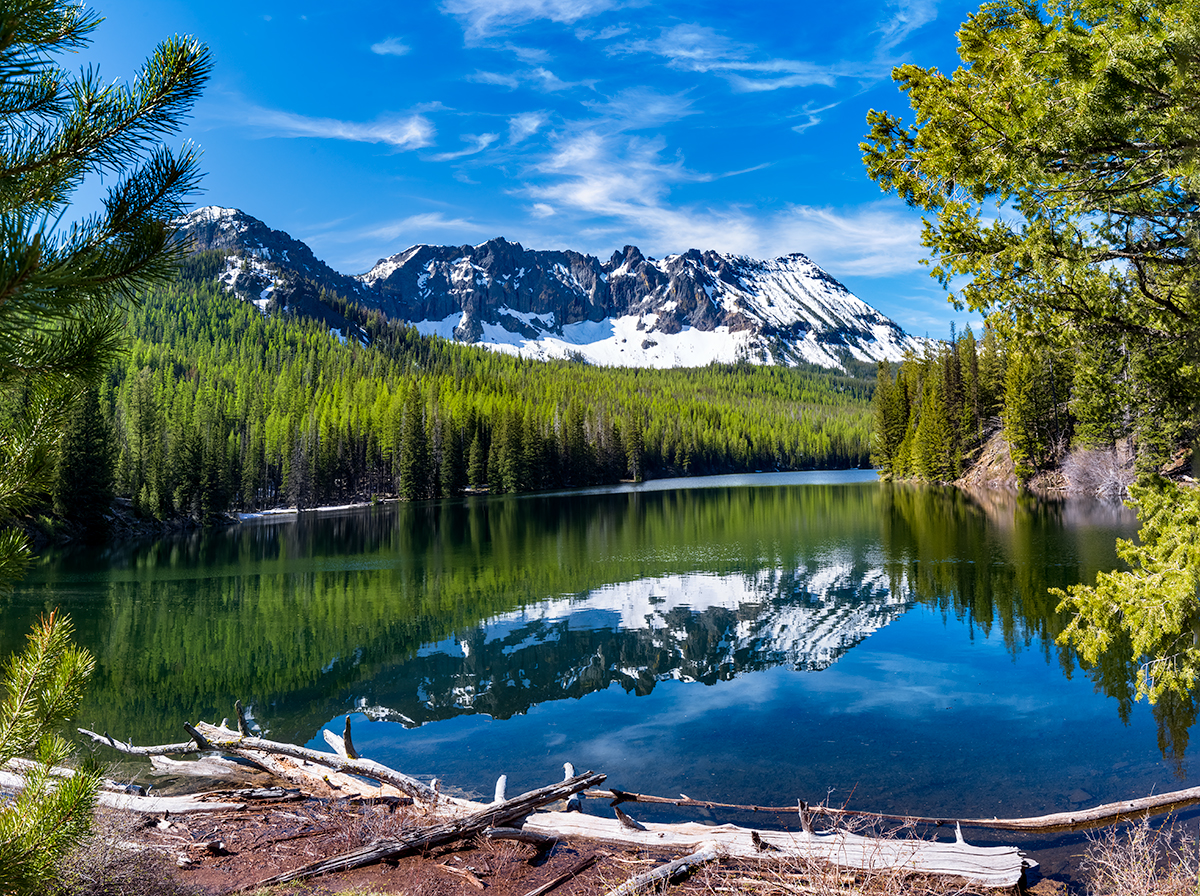 location: strawberry lake
season: early summer
backstory: strawberry lake is probably one of the most photographed locations in grant county. it has a lovely alpine combination of crags, rocky ridgelines, often with snow, evergreen trees and a crystal, clear pure lake.
fisherpeople love it for the trout, as do eagles and osprey. hikers love the network of trails that circle above and around several smaller lakes (slide and high) as wells the mountain summit at 9000'.
wildlife here includes cougars, wolves, bears, coyotes, mtn. goats (see: curiosity, winter coat, nanny and kid), osprey (see: osprey nature, nourishment), eagles, golden eagles.
in addition to hiking, this is a regular cross county ski area for me throughout winter, especially for off trail, backcountry adventure; see: al piste, road's end.
compared to other locations around here, strawberry lake has relatively easy access from the campground via a 1.5 mile trail ascending 600'. the road into the trailhead from prairie city can be a little rough, especially the last few miles or when there is snow.
this place is truly a gem of the region. i've hiked many times into this area from all directions and never tire of the changing beauty with the seasons and years. 
this photo was taken in early summer when the snow melts off enough to get up the trail and still remains on the ridgeline, providing a beautiful reflection of an alpine spring .