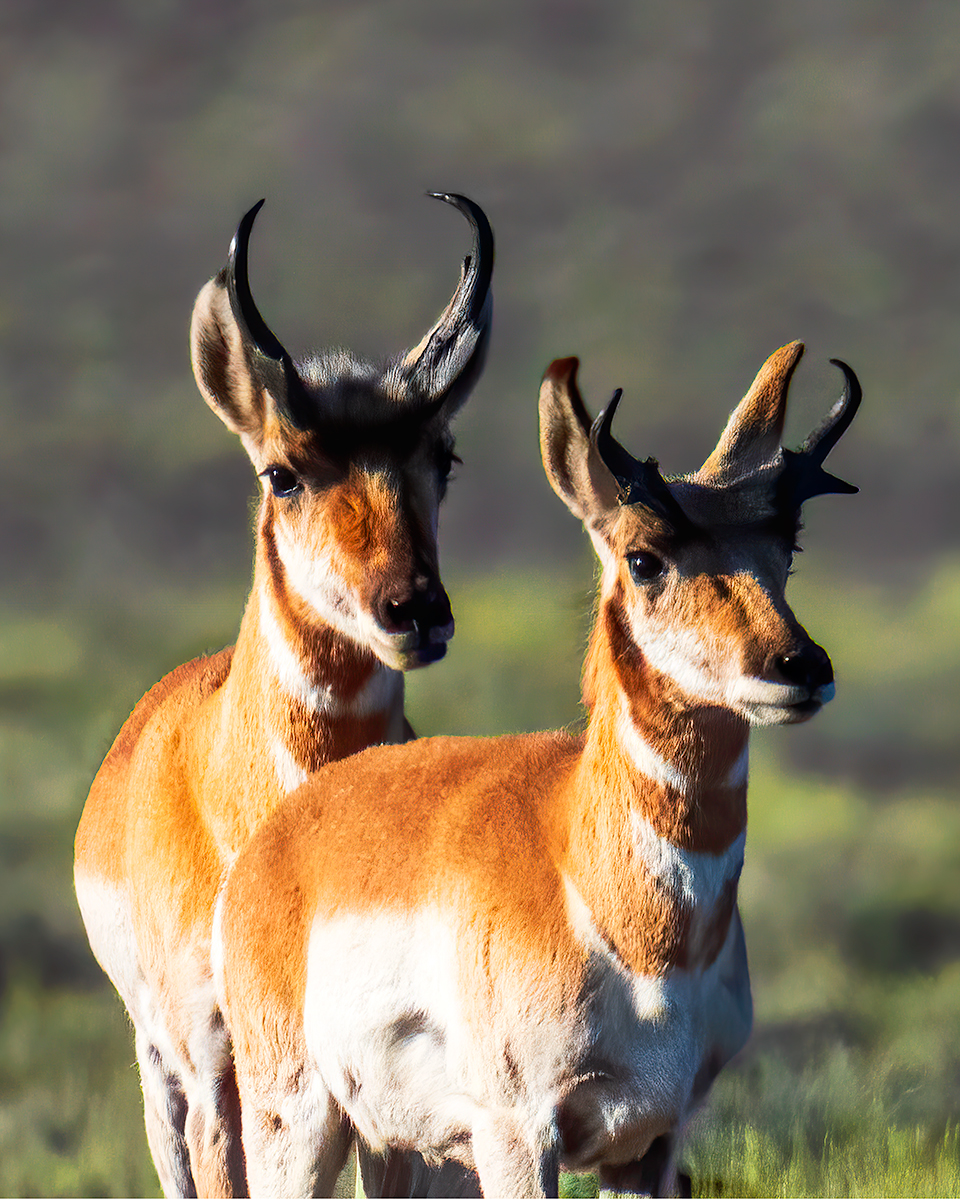 location: hart mountain
season: spring
backstory: this photo is the second of three from a spring trek through high desert backcountry. the first is avocet mirrored, the third is before dawn.
after checking out the malheur wildlife refuge around frenchglen, i felt a pull further south to hart mountain. it had been awhile since my last visit there and i'm quite fond of the wide open desert framed by the steens range to the east and hart mountain on the west, both of which had plenty of snow into late spring.
driving in around sunset, i saw a herd of pronghorn does who began running parallel to the road. it's beautiful to see them move so gracefully in unison, flowing through, over, and around sagebrush.  i picked up speed trying to crest a ridge where i could stop to get a photo.  they matched my speed plus some.  as they began pulling away, they started toward the road to cross in front of me.  i almost slid into a ditch trying to stop, get out, set up and shoot.  by that time, they were well out of range and pausing to look back, i imagine, snickering. that's one of the shots i'll return for until i get it.
the next morning, before dawn, i crested a ridge to see a group of six young bucks, heads lowered, antlers locked, wrestling to see who was strongest. the alpha male was obvious as his neck was twice as thick as the younger ones and he easily turned them away. it was awesome to witness this sport, or practice. the light was too dim and distance too far for a photo.  this is one of those moments to just put the camera down and enjoy nature unfolding in the moment.
a few moments later, these two posed in some gorgeous dawn light.
spending time with pronghorn at dawn in their environment gives great insight into their life here in the high desert. in conditions humans consider barren and drab, these beautiful creatures thrive adding their spirit to the unique landscape. it's a lovely reminder to greet dawn, no matter where, in a similar way.
for the next photo from this trek, see before dawn.