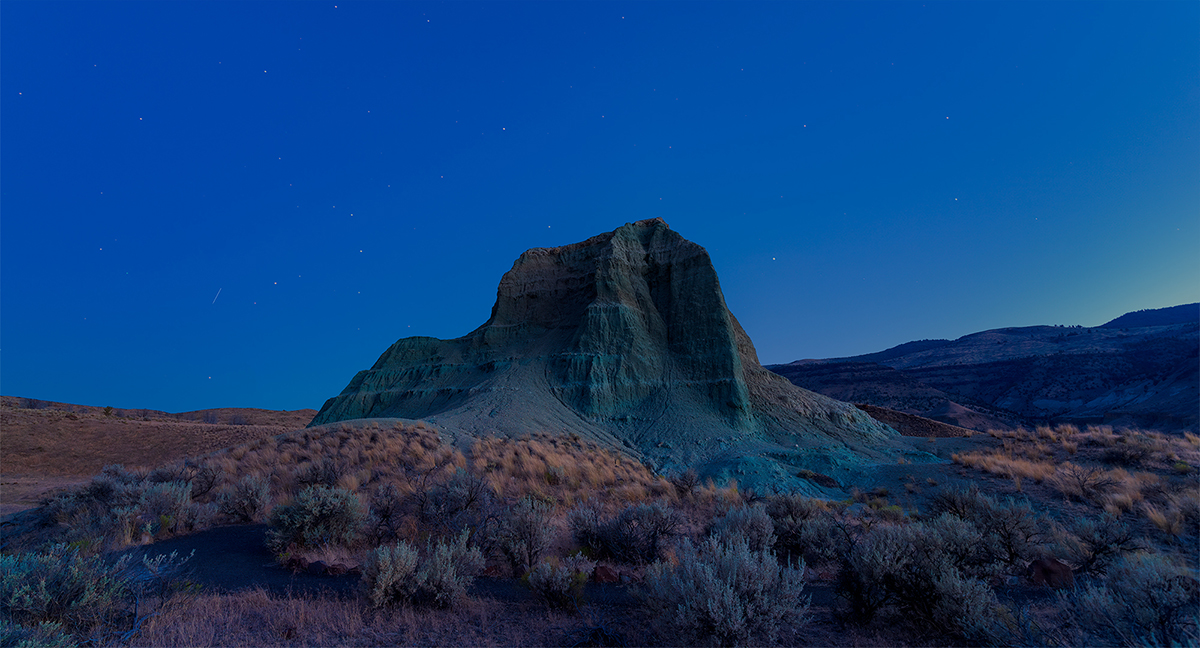 location: kimberly, or
season: summer
backstory: in photography, the blue hour is the dominant color of light in the pre dawn and post sunset phase. it is the time just before the golden lights of dawn and sunset. golden light attracts a lot of attention.  i've become quite fond of the blue hour.
in my initial photo treks into this high desert backcountry, while preparing for dawn landscapes, i'd be up early to prepare and witness this beautiful light transition.
in the ultra quiet of pre dawn, emerging light calls to insects, birds, wildlife. everything begins to stir (including photographers) after a night of rest.  often, there is a cool breeze in summer making way for the heat of the day. in winter, sometimes fog appears above the snow.
the slow, incremental change in light from dark, star filled to various shades of blue stretched from one horizon to the other is mesmerizing. sometimes i'll forget to set up for a photo - it is spell binding.
this photo is in the late evening, same blue light, other end of the day.  now the cycle is reversed, heat lowering...  critters and insects settle in the the night.  and now, the star filled sky fills in where the sun dominated moments before and blue light dominates. 
and then....a shooting star appears.
the cycle of days, light, blue, golden, stars continues it's natural dance.