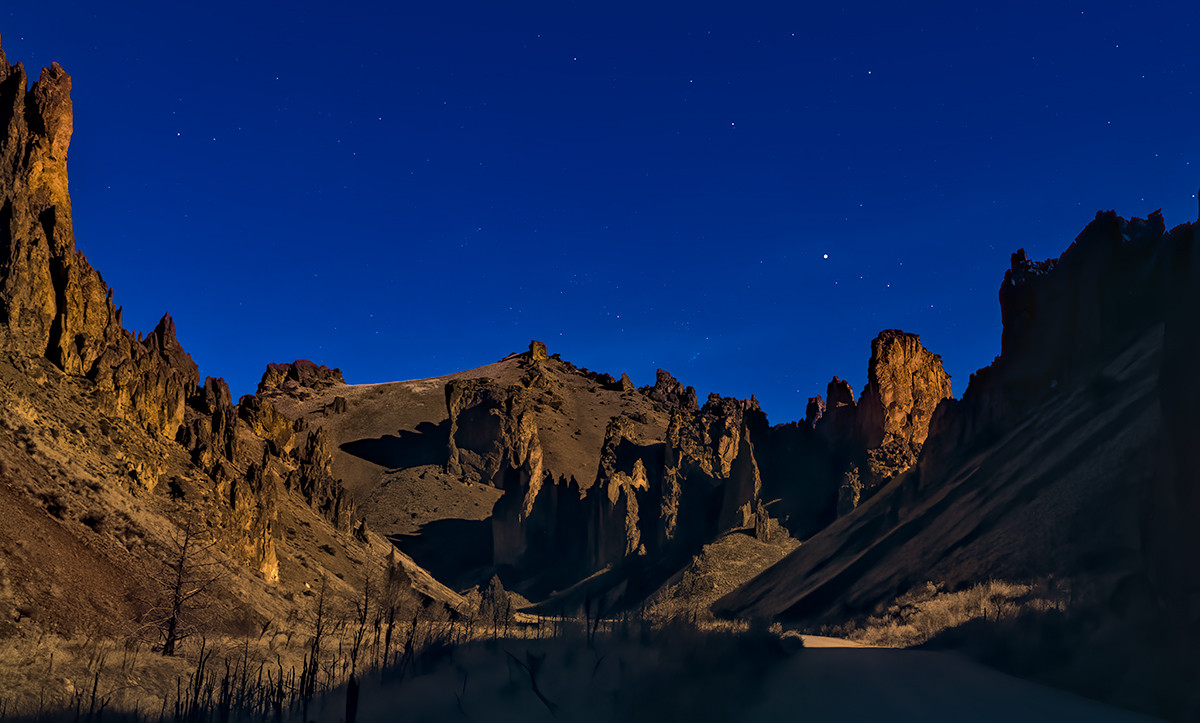 location: owyhee canyonlands
season: early spring
backstory:  dago gulch is one of several canyons that branch off of leslie gulch near the south end of the owyhee reservoir.
the whole area is a fascinating series of canyons and rock formations unique to oregon. people often compare it to zion and bryce in utah, although smaller.
i was drawn to this area early on and have made several extensive trips, including kayak camping the reservoir, throughout the region: see: summer's end, regal presence, setting sun/rising moon, dawn at leslie gulch and starry night over leslie gulch.  there's more.
this is where i discovered what full moon light can do to a landscape. the soft light on deep desert rock colors creates a dream-like quality if find compelling. set that against a clear, deep royal blue night sky with lots of stars and planets and we've got this photo. it's a rich nightscape that speaks clearly of 15 million years of geologic time.
and, it's quite enough in the early morning hours to hear the stories that dago gulch can tell.